Software Consulting and Custom Development
Since its inception in 2000, Logic Software has been at the forefront of assisting global businesses in crafting dependable, scalable, and secure software solutions for desktop, web, and mobile platforms. By combining our deep industry knowledge with the latest IT technologies, we create custom software that perfectly matches needs of our clients.
OHL-FCC Limited Partnership. Toronto York Spadina Subway Extension
"…Logic Software's implementation improved our team work. Now we don't need to worry about examining every single data, and it allowed us to focus more on the geotechnical interpretation of the monitoring data.
Logic Software was always open to changes to the initial scope of work. It was cooperative and proactive in finding and implementing the best solutions for our problems.
I'm personally pleased to work with your company and satisfied with the final result. Looking forward to new projects."
"We at Little Services Gateway Inc are absolutely delighted to have found a highly dependable, quality conscious, professional and cost-competitive technology partner in Logic Software Inc.
I have personally found Logic Software and their President very approachable and their service has been extremely personalised. Their work approach and comprehension of the solution requirements and issues have been excellent. We look forward to a long lasting relationship with Logic."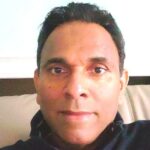 Founder, Little Services Gateway Inc.